Random Tileset Generator
Quickly generate 8X8 pixel tilesets
Generated tileset license: CC0
Mentioning @supernapie in the credits is appreciated, but not required.
Source code is available on Github. Please file bug reports and feature requests there.
If you have inspiration for a pattern, feel free to submit a pull request. Guidelines are in the Github readme.
Inspired by pixeldudesmaker
Comments
Log in with itch.io to leave a comment.
omg. mind blown actually.
Oh, this one is very lovely: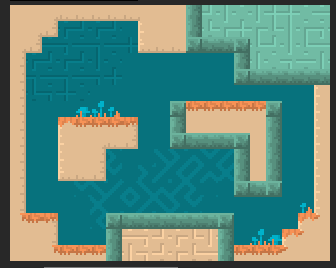 It is cool that you have both precise settings and a randomizer. A preview is cool as well. Inspiring.


It'd be great if the seed for that was quickly copy&pasteable :D
Thanks for sharing. It's a really great tool.
This is the thing I said when I saw this
Thanks! It was inspired by your pixeldudesmaker and it's clean ui. There should be more tools like that...
The splitter worked great on my browser :D
I'll let you know if i created a response ;)